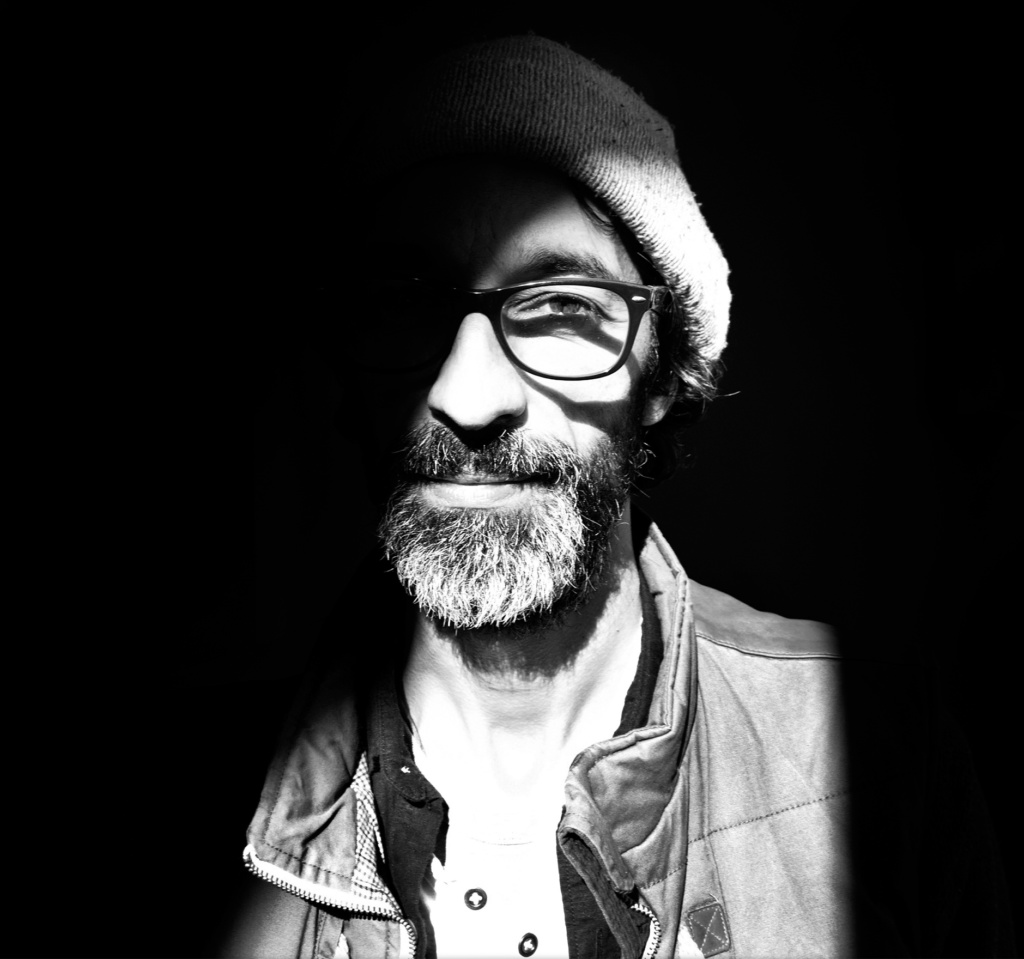 KARIM BEN KHELIFA
THE DIRECTOR
Karim Ben Khelifa has been an award-winning war correspondent and photojournalist since 1998. He has been on assignment for publications such as Le Monde, Stern, Vanity Fair, The New York Times Magazine, Newsweek, in countries such as Pales-tine, Iraq, Afghanistan, Somalia, South Soudan, Iran, Kashmir, Yemen, North Korea, Libya, Egypt…
Karim is widely known for his coverage of the Middle East conflicts and troubles, especially the Iraq and Afghan wars, where he covered the insurgent sides. He has worked in more than 80 countries and territories and has held exhibitions in four continents. He is a board member of the American Documentary Innovation at PBS in New York City and serve the advisory board at the Center for Advanced Virtuality at MIT. Ben Khelifa was in 2012 the Carroll Binder Fellow at the Nieman Foundation for Journalism where he has given talks and lectures in different schools of Harvard University. In 2013/2014 he was a fellow and Artist-in-Residence at the Open Documentary Lab at MIT. In the academic years of 2015/2017, he was a visiting Artist at the Center for Art, Science and Technology as well as a fellow at the Imagination, Computation and Expression Lab, both at MIT in Cambridge.
He is the director of the multi-user installation in virtual and augmented reality, The Enemy, which premiered in Paris in 2017 and was since presented in Tel Aviv, at the MIT Museum in Boston, at the Centre Phi in Montreal, and the Geneva International Film Festival during the 2018 PeaceWeek conference. As an award-winning project, The Enemy was selected as one of the 80 journalistic projects that have influenced journalism the most by Harvard University. The AR app of the project has been downloaded in more than 115 countries.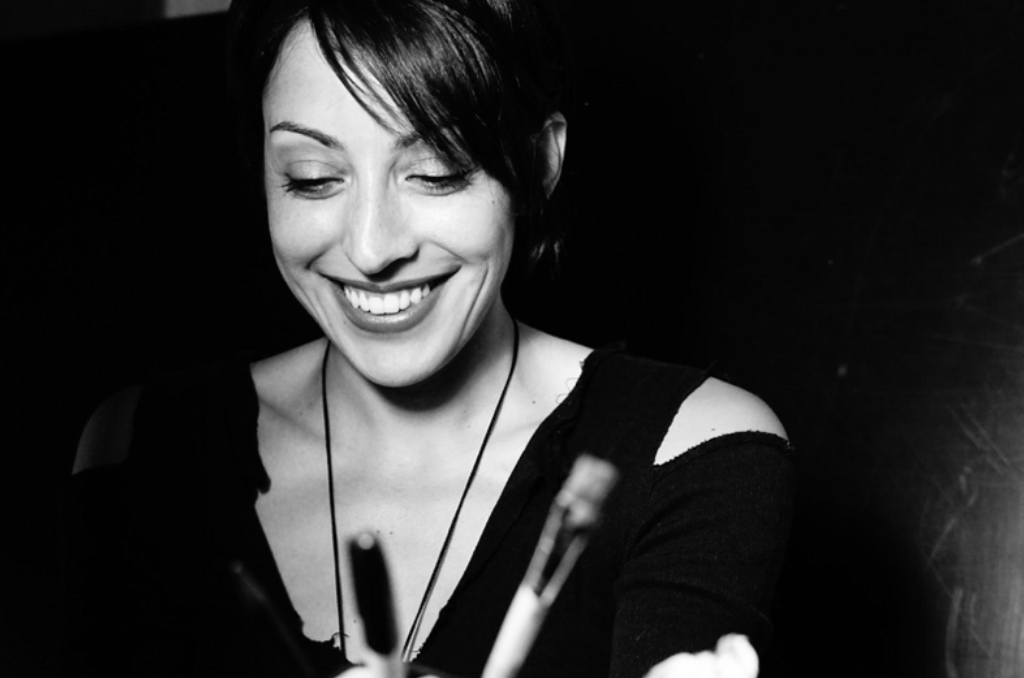 TT HERNANDEZ
ART CONCEPT AND ANIMATION
TT Hernandez is a multidisciplinary artist, fascinated by the human experience. Through live performance, animation, interactive sculpture, and illustration, she engages with the senses of her audience and collaborators, striving to evoke specific moods, and experiences to explore the richness of our collective creativity and resiliency.
Her work has been featured prominently in the Boston Globe and shown at the Boston Sculptors Gallery, the Distillery Gallery, the Irish consulate and more. She holds a BFA from Tufts University and was invited to become a visiting artist at the School of the Museum of Fine Arts, Boston. She has captured the visual narrative for award winning poets, international journalists, lauded composers, and New York Times best selling authors.
Hernandez is currently based in northern California, empowering artists and thinkers to manifest ideas that matter. Through art making and one-on-one coaching, TT is committed to supporting creators of all types in their pursuit to strengthen inner trust, live authentically, and express themselves fully.
Website: TThernandez.com
Email: tt@tthernandez.com
Instagram: @coach4creativeminds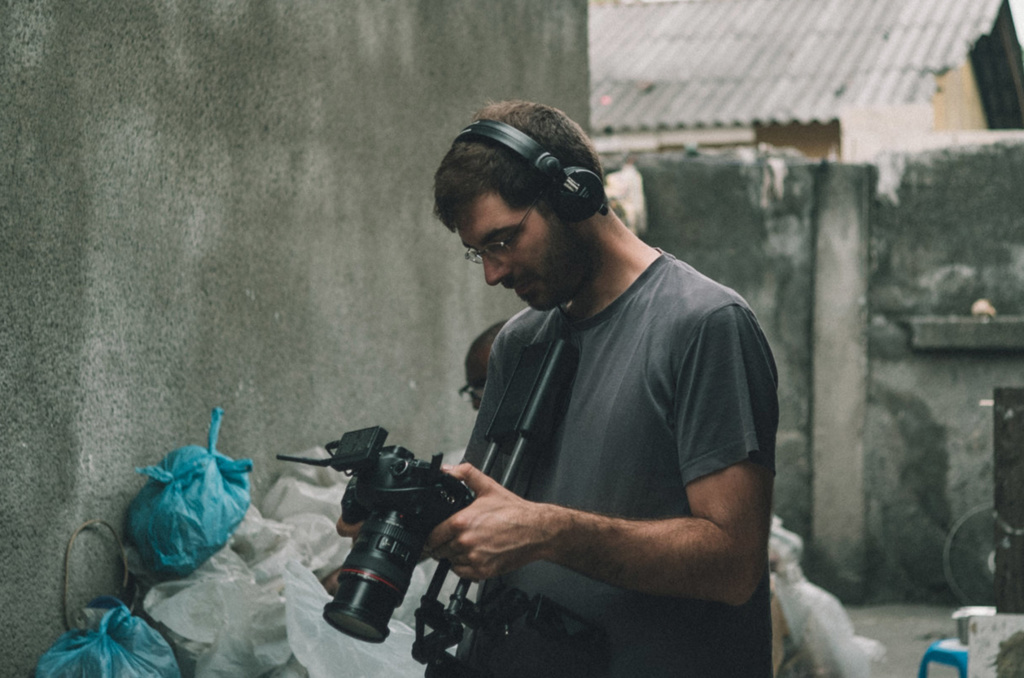 QUENTIN NOIRFALISSE
Investigative reporter
He is co-founder of the Belgian magazine Médor and documentary filmmaker. He works mainly in the field of environment and corporate social responsibility.
Quentin is a journalist and documentary filmmaker. On the press side, he works as a freelancer for Médor Magazine, Apache.be and Le Vif/L'Express. He is interested in environmental issues and corporate responsibility. In Congo, he worked as a journalist in Bukavu (DR Congo) in 2009 and 2012. Then, he worked for four years on the documentary Le Ministre des Poubelles, in Kinshasa. Since 2019, his work has focused on issues related to mining resources, on land or in the abyss, with a particular focus on the Congo.
Director :
Karim Ben Khelifa
Research and Fact Checking :
Quentin Noirfalisse
Original Music and Sound Artistic Direction :
Franck Weber
With
Corentin Fila
Tk Russell
as CHANCE
Research team in Congo :
Fiston Misona
Chrispin Mvano
Julien Cigolo
Voice-over written by :
Karim Ben Khelifa
In collaboration with :
Vincent Ooghe
Gert Van Langendonck
Vocal Coach :
Benoit Rousseau
Voice Recording and Mix :
Consono
Special thanks to :
D. Fox Harrell, Ph.D
Tina Ahrens
Sana and Zamiel Ben Khelifa
Selim Harbi
Myriam Achard – Centre Phi
Caspar Sonnen – IDFA Doc Lab
Andi Altmeyer – La Maison
Guy Balassiano – Mugrabi
Produced by :
LUCID REALITIES
Executive Producer :
Chloé Jarry
Head of Productions :
Alessandra Bogi
Project Manager :
Adrien Pflug
Production Manager :
Sarah Arnaud
Alexandrine Stehelin
Production Assistant :
Hubert Marret
Head of Distribution :
Alexandre Roux

Coproducers :
FRANCE TELEVISIONS
Direction FranceTV StoryLab :
Jeanne Marchalot
Production :
Vanille Cabaret
Léna Sichez
POV SPARK | AMERICAN DOCUMENTARY
Executive Producer :
Opeyemi Olukemi
Assistant Producer :
Aja Evans
THINK-FILM
Danielle Turkov
Amy Sheperd
Thomas Walsh
With the support of
Centre national du Cinéma et de l'image animée
La Région Occitanie
Fonds pour le Journalisme
International Sales :
LUCID REALITIES
Alexandre Roux
2D animated film written by :
Karim Ben Khelifa
Juan Diaz
Art Direction and 2D Animation :
TT Hernandez
Sound Design :
Franck Weber
Post-production :
Maxime Villemard
Voice Recording and Mix :
Video Adapt
3D graphics and development :
NOVELAB
Technical Director :
Clément Chériot
Art Director :
Timothée Marnat
Project Manager :
Jérémy Boistiere
Developers :
Pauline Eymond
Agathe Limouzy
3D Artist :
Anthony Rubier
Sound Designer :
Antoine Wert
Animator :
Alan Sorio